Why choose a Target Retirement fund
Diversified
To help spread your risk, each fund gives you access to thousands of individual bonds and shares.
Leave the hard work to us
We automatically move you into less risky investments as you get closer to retirement.
Simple to get started
All you need to do is choose the Target Retirement fund closest to when you want to retire.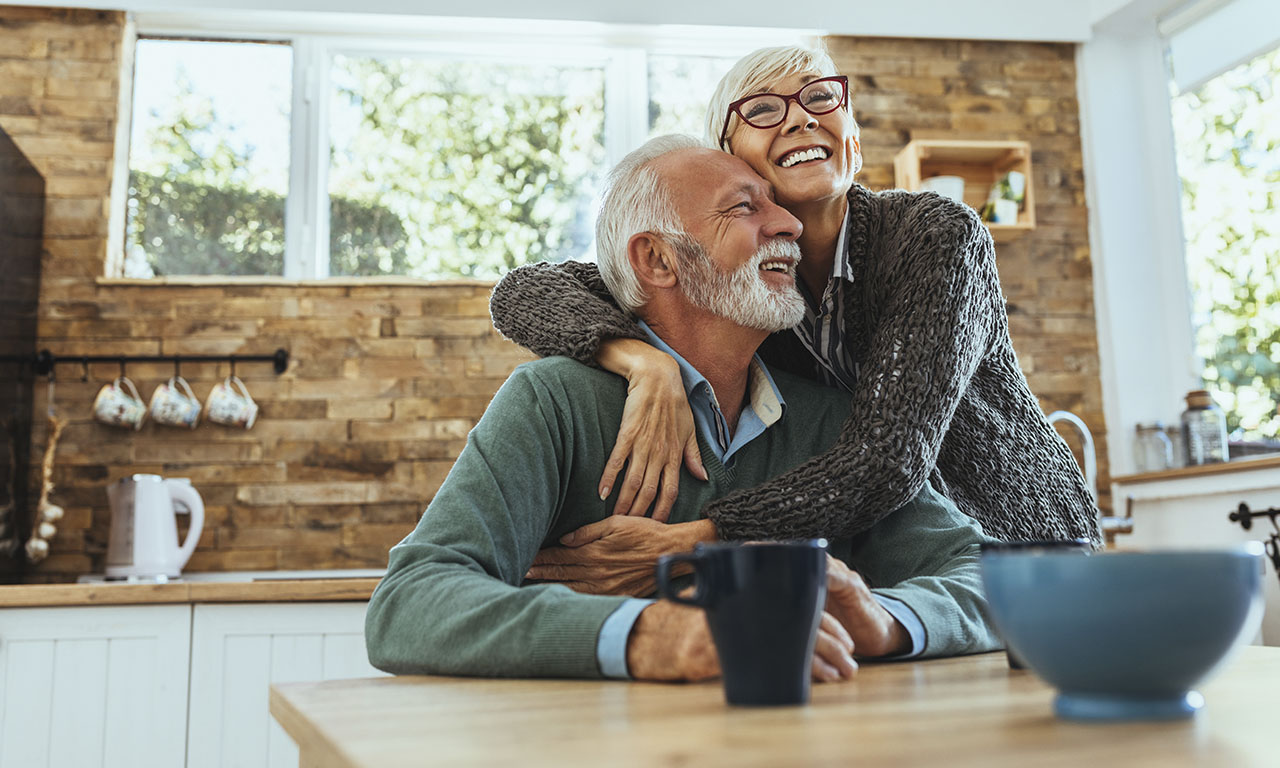 What is a Target Retirement fund?
A Target Retirement fund is a ready-made portfolio that makes investing for retirement simple. You simply choose a fund based on when you plan to retire and we do the rest.
Each Target Retirement fund aims to balance taking the risks needed to grow your wealth, while also taking steps to preserve your retirement savings.
It does this by maturing with you. As you get closer to retirement, we'll start switching you out of higher-risk, higher-reward investments and into more stable ones.
How a Target Retirement fund works
You pick the Target Retirement Fund closest to your planned retirement date or within 5 years after that, then you just let it run.
We'll automatically keep it to the right balance of shares and bonds, depending on how far you are from retirement. At the start we invest your money mostly in shares rather than bonds. Why? Because although shares are riskier, they offer higher potential returns.
And because you have time on your side, you'll be better able to ride out any ups and downs in the stock market.
Then as you get closer to retirement, we'll gradually start moving your money into bonds. These are more stable but offer lower potential returns.
Why do we do this? The idea is that as you get closer to your goal, you'll be more interested in preserving what you've got with bonds, rather than making big potential gains with shares.
After all, you do not want a stock market slump to reduce your savings just before you intend to start using them as you won't have time to regain any losses.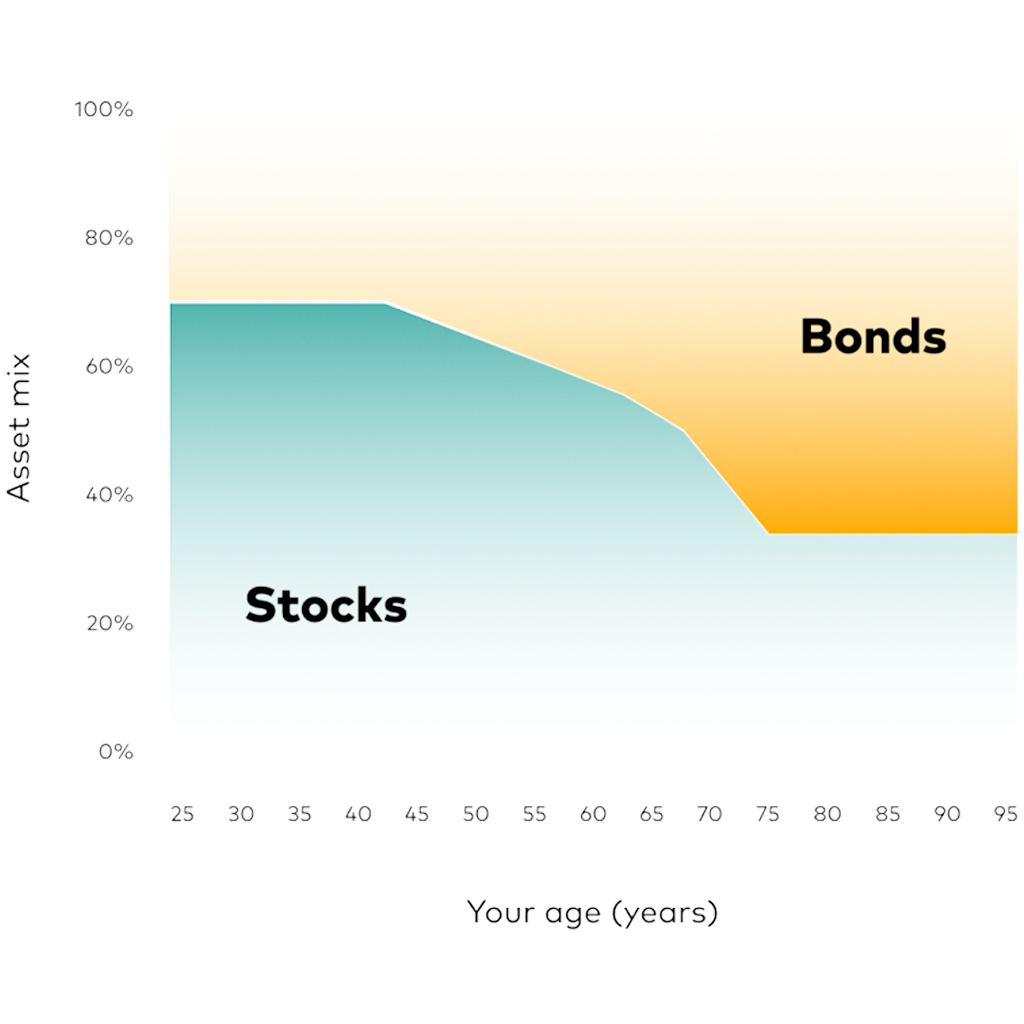 Whenever you want to retire, we have a Target Retirement fund for you
You can see our full range of retirement funds below.
To help you pick the right one, we've put age ranges next to each fund. These assume that you're planning to retire between the ages of 63 and 68.
If you plan to retire at a different age, simply work out the year you'd like to retire in and pick the fund closest to that year.
The starting asset mix for each fund is shown below. This may be different from the fund's current asset mix which changes over time. To view the current asset mix, view the fund's details.
Important things you need to know before you invest
your money will be invested in shares and bonds which can fall in value so you could get back less than you invested
changes in exchange rates can affect the value of your investment. This is because our Target Retirement funds will invest in overseas markets in foreign currencies
we may invest in financial derivatives which can cause greater fluctuations in the value of your investments
our Target Retirements funds include investments in emerging markets, which can involve higher risk of loss
the mix of bonds and shares that you'll be invested in is decided by the fund's target date. That means they might not be invested in the best-performing markets at any given time